---
Auf in die neue Heimat
Im Oktober wurden zwei neue Eurofighter Typhoon für die Qatarische Luftwaffe ausgeliefert, auf dem Weg in die Wüste legten diese beiden einen Tankstopp in Nürnberg ein.
In October, two new Eurofighter Typhoons were delivered to the Qatari Air Force; on the way to the desert, they made fuel stop in Nuremberg.
---
Training macht den Unterschied
Auch im Oktober waren die Crews des HSG 64 fleißig am Trainieren, wie hier bei einem gemeinsamen Übungstag mit der Luftlande- und Transportschule. Neben Außenlasten wurde auch die Aufnahme von Truppen in verschiedenen Ladezonen geübt.
---
Hubschrauber Ausbildung
Bei Airbus Helicopter werden derzeit Piloten der Serbischen-Luftstreitkräfte auf Ihrem neuen Gerät ausgebildet und umgeschult.
---
Seltener Gast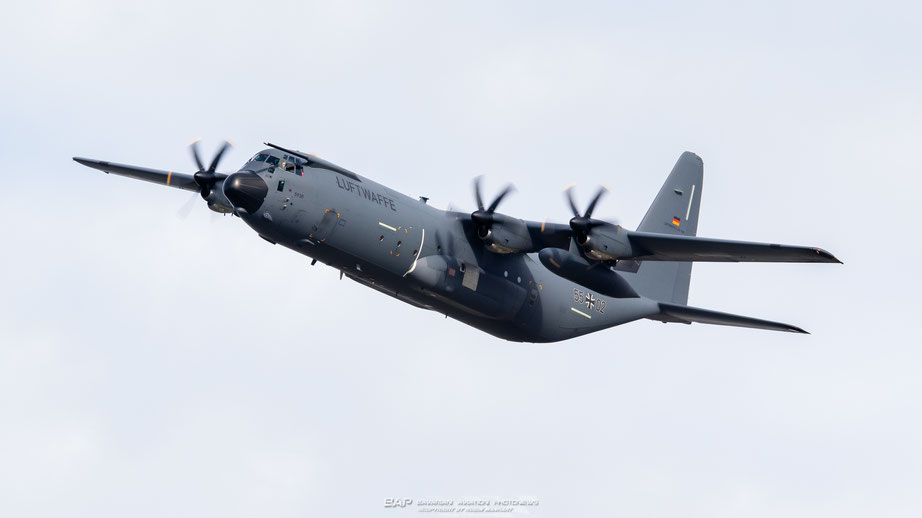 Die 55+02 eine von derzeit drei C-130J der Deutsch-Französischen Staffel aus Evreux besuchte das Lechfeld